DrupalCon Prague
This year's European DrupalCon took the community to the beautiful city of Prague, in the Czech Republic. From September 23rd to 27th, Drupal users and contributors from around the world gathered for training, code sprints, heated technical discussions, and a peek into what's coming in Drupal 8.
Taking the Community's Temperature
Drupal 8 was definitely the topic on everyone's mind: it's on track to have the longest development cycle of any Drupal release in history, with a set of new features and underlying API changes to match. The past several months have seen heated public discussions about the state of D8, the difficulty of porting modules to its new APIs, and uncertainty around fundamental architecture changes.
Prague offered a host of sessions focused on explaining the new APIs, bringing developers up to speed on module syntax changes, and showing site-builders the new out-of-box capabilities that will ship with Drupal 8. While there are still quite a few major architectural issues to iron out before Drupal 8 is ready for prime time, this conference gave many developers their first extended look at the new version's code.
Over the years, the conference's Keynote sessions have turned into a chance for the community to hear from important voices outside of the Drupal world. Strategist Lisa Welchman offered a deep analysis of collaboration and decision-making in large communities, and experience design specialist Aral Balkan preached the importance of conscious, user-focused product design for open source projects that want to make a difference.
Lullabots' Sessions
Both Lullabot and Drupalize.Me were both out in force at the conference: Emma Jane Westby and Joe Shindelar kicked off the first day of with advanced git training, while Addison Berry officiated the Community Summit. Meanwhile, Jeff Eaton spoke to members of the Large Scale Drupal initiative about the future of device-independent content.
Later in the week, more 'Bots piled on! Micah Godbolt's session on creating responsive prototypes with Angular.js packed the room; Joe Shindelar's session on the importance of ramping up Drupal 8 training helped kick off an extended discussion of D8 developer resources; Nate Haug showed off the latest improvements to the WebForm module; and Emma Jane Westby dug deep into the reasons git frustrates new developers and old hands alike.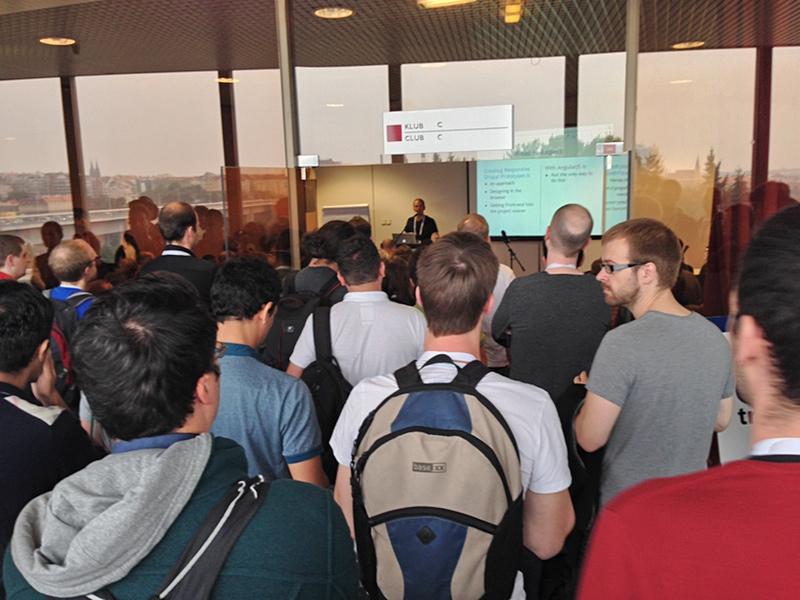 Outside of the main session schedule, Sally Young and Juan Pablo "juampy" Novillo Requena hosted a Birds-of-a-Feather session on using Drupal as a content API for client-side web apps. The Create-API project and the Angular Seed project demonstrate the front and back end components of the technique, and further articles about the approach should be hitting Lullabot.com soon. Jeff Eaton and Roy Scholten also revisited the Snowman install profile project in a core conversation about leveraging Drupal 8's site-building capabilities.
Working With Other Projects: Symfony and CKEditor
One of the common themes of the Drupal 8 development process has been "getting off the island" -- collaborating with other open source projects and leveraging proven code from other communities, rather than building everything from scratch. Drupal's 2007 adoption of jQuery was an early success story for this approach, but its server-side PHP code has rarely included work from other projects. That's changing in Drupal 8, with heavy use of libraries from the Symfony2 project, and tight integration of the CKEditor WYSIWYG tool.
Representatives from both projects gave several presentations in Prague. The CKEditor team gave in-depth tours of the editor's capabilities and its tight integration with Drupal for both site-builders and developers; even Eaton, normally suspicious of 'WYSIWYG' tools, was won over by its customization options and rich support for semantic markup.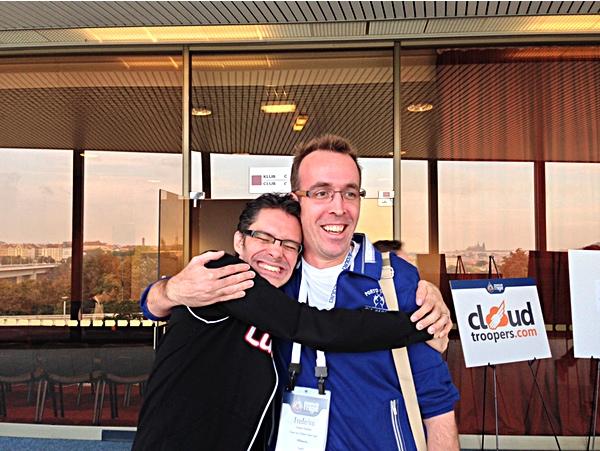 Meanwhile, Symfony project lead Fabien Potencier offered up two sessions for Drupal developers trying to understand the ins and outs of the framework. Standardization, The Symfony Way covered new object-oriented patterns introduced in D8, and Twig: A Templating System for Web Designers gave PHPTemplate die-hards a gentle introduction to D8's new theming language.
Community Sprints

The sprint sessions before and after the conference also gave attendees an opportunity to roll up their sleeves and help with the D8 development process. Addi, Joe, and Emma helped acclimate newcomers with a half-day Community Tools Workshop, preparing them for the Drupal.org issue queue and community's standard approaches to testing and problem-solving. According to Dries Buytaert's keynote, Drupal 8 has already received code contributions from more than 1500 contributors, a new record for the project.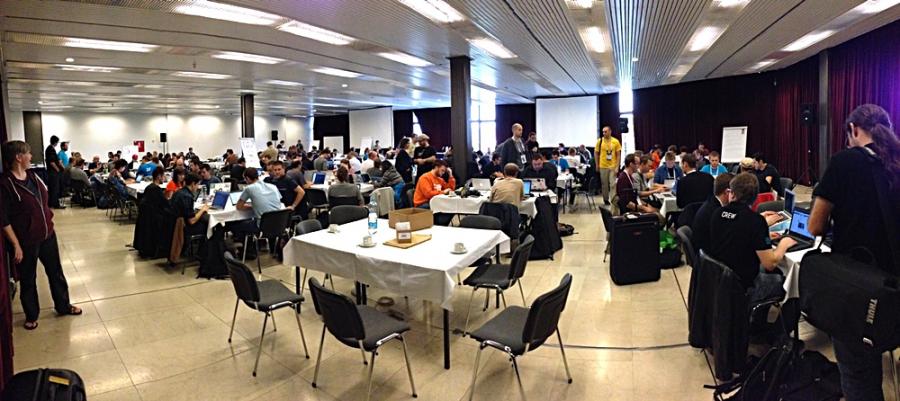 …Next year, in Amsterdam
For those who couldn't make it -- or who had to make hard choices between multiple sessions in the same slot -- video (and, in many cases, slides) from every session have been posted on the DrupalCon site. As always, DrupalCon closed with the announcement of next year's European location: the city of Amsterdam! The drop, as they say, is always moving…