Did you know the CDC found that 61 million Americans have a disability? That said, accessibility tends to be an afterthought for many organizations. When you spend a great deal of time and money on a website, you don't want to alienate nearly a quarter of the United States population. Accessibility compliance positively impacts your bottom line and protects you from legal issues for your organization.
From audits and testing to implementation, our team of passionate accessibility advocates ensures that your site is built mindfully and uses inclusive best practices.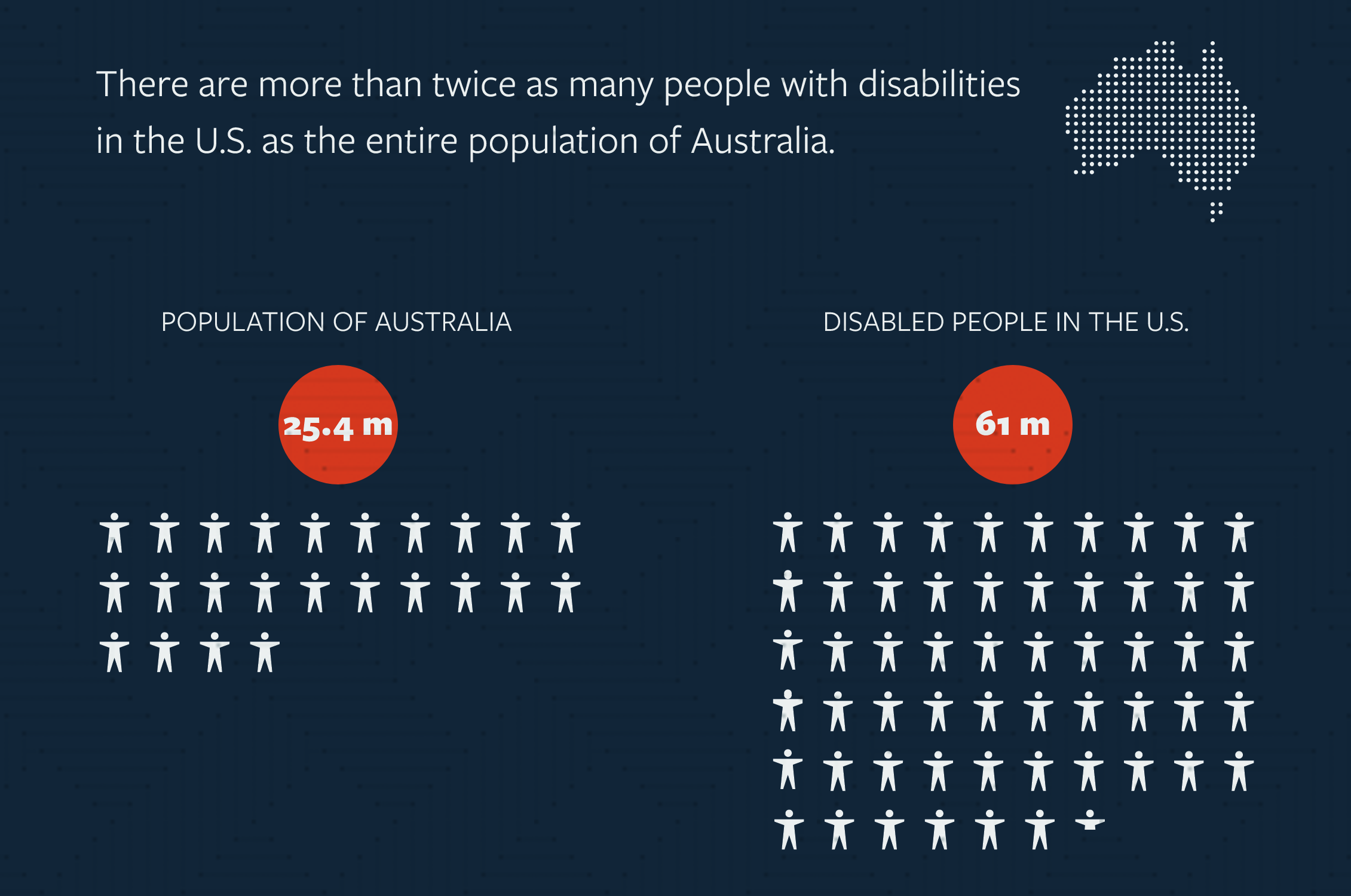 WCAG 2.1 Compliance
As tempting as it is to depend on automated tools to ensure accessibility compliance, even the most advanced tools on the market aren't 100% accurate. In fact, we use many of these tools as aids for our work, but they alone cannot replace manual expert reviews.
From design through development, our work is based on the latest WCAG 2.1 recommendations. Compliance is not a one-size-fits-all process as it's based on an organization's content, audience, and goals. 
Our IAAP CPACC certified developers will help you meet the appropriate conformance level for your project, acting as your guide during the process of identifying and implementing the necessary steps to build and maintain a AA or AAA level website for your audience.
The Benefits of an Accessible Website
By simply making it easier for people at the margins to access your content, you will reap these immediate benefits:
Increased revenue from exposure to a larger audience and a reduction in compliance fines
Reduced legal exposure from the ADA and Section 508
You also get secondary benefits like improved SEO, increased site performance, and a positive brand association that comes with making efforts to serve people who can sometimes feel left behind. Business aside, making your website accessible is just the right thing to do.