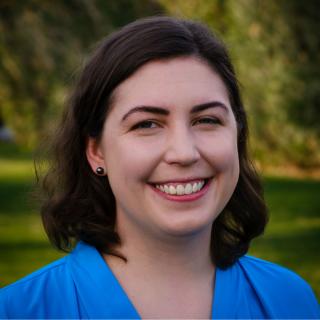 Megh Plunkett is a Senior Front-end Developer who joined Lullabot in 2018. She enjoys collaborating with product owners, strategists, designers, and backend developers to assemble all of the deliverables together into one beautiful website. After nearly a decade of web development, Megh knows that building websites can be political, expensive, and complex. She cares about building functional, extensible websites that provide a pleasant experience for both content authors and site visitors.
 
Megh has been an active member of the Drupal community since 2009. She has worked in both agency and higher education settings, and has built large websites for hospitals, universities, non-profit organizations, museums, startups, and research foundations.
 
Megh holds a Bachelor's degree in Graphic Design and graduated with honors from Drexel University. She lives in Philadelphia, Pennsylvania with her husband and their rescued pit mix. In her free time, Megh enjoys cheering on the local sports teams, lifting weights and strength-training at a local barbell club, and keeping up with Philadelphia's dynamic food scene.