This past weekend Jerad Bitner and I celebrated America's birthday in Marin County by taking part in this year's edition of NodeConf. The two of us have been experimenting with node.js for the past couple of years, but this was our first large event focused on the platform. Unlike the more traditional conferences we've been to, NodeConf felt a bit more like a camp. Not just because it was around a 300 person event, but because we spent the weekend in a tent!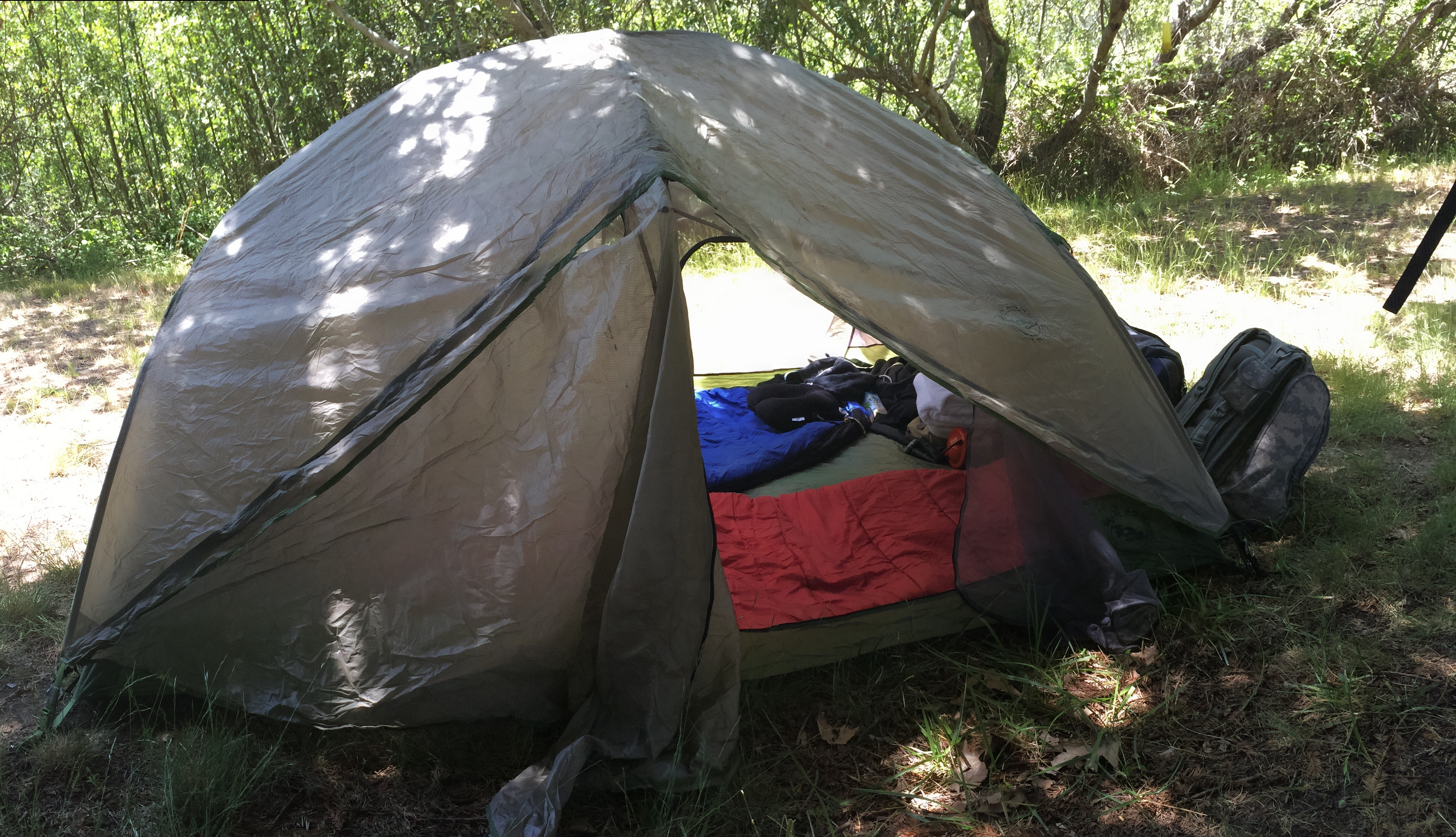 The event was held at Walker Creek Ranch, a beautiful outdoor education center. Not only were the surroundings unique, but the event format was a departure for a major conference. During check-in, each participant is given a randomized schedule.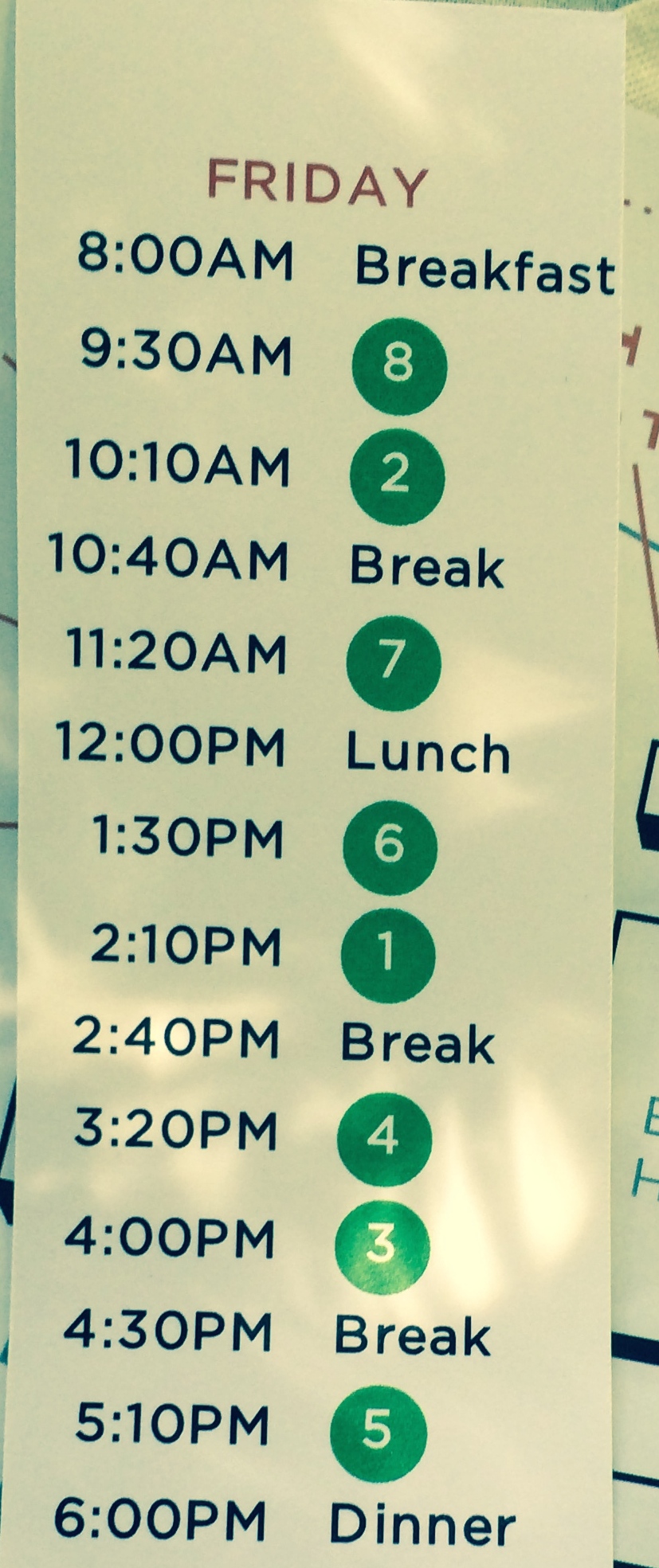 Each session was presented 8 times, allowing every attendee to attend every session. Typically, simultaneous sessions at conferences force hard choices and missed opportunities, but the novel format allowed NodeConf to avoid that problem. I'm guessing that it's also easier to find folks willing to present the same material 8 times because the sessions themselves are also quite unique. Each one used Workshopper, a command line, terminal based, menu driven, choose your own adventure style lesson building tool. Workshopper came about as a result of NodeConf 2013, and the work that has been done for Node School.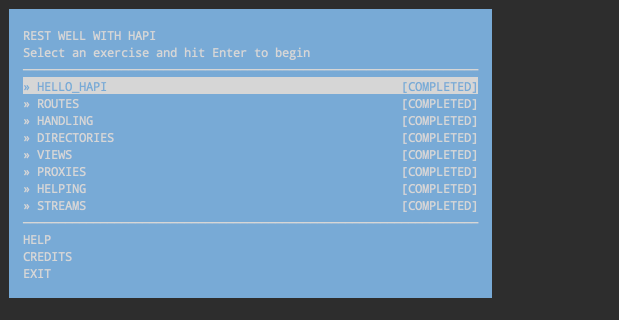 This setup allowed attendees to work through exercises at their own pace, and freed up the camp councilors to roam the rooms providing help and answering advanced questions. Each session was only 30 minutes, so it was quite difficult to get through an entire series of lessons in a single session. Luckily Saturday's schedule included unstructured time for diving deeper into particular topics of interest.
Topics this year included:
The @nodebotsuk crew had wired up a giant high five machine, to take webcam pictures and tweet them out whenever someone completed a lesson.
#nodeconf #highfive pic.twitter.com/jyNYXu3acz

— NodeBotsUK (@NodeBotsUK) July 4, 2014
This was my first significant experience working with johnny-five and arduinos. I spent the better part of Saturday morning back playing with the arduino robots and becoming acquainted with tessel, a microcontroller that runs JavaScript code without the need for any extra software.
The folks from Tessel were also gracious enough to help with the hardware requirements of one evening's campfire entertainment as well. Eran Hammer really outdid himself, providing three consecutive nights of entertainment. Thursday night consisted of a node.js themed Family Feud game (complete with an npm package you could use to build your own). Friday night, the 4th of July, naturally consisted of a fireworks display. Since much of California is under severe drought conditions with fire bans, Eran had to improvise. Thousands of LEDs wired to a Tessel microcontroller and the npm fireworks package later, we had a fireworks show.
NodeConf was an outstanding event. It was an incredibly inviting and welcoming group of people, coming together for a weekend of hacking in the woods. Both Jerad and I were incredibly energized by the event, and I'm already looking forward to next year.