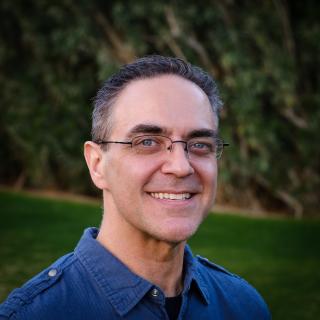 Sean Lange has provided years of code writing, project management, and leadership of development teams at Lullabot. Sean's experiences as a technical project manager, a front-end developer, and back-end developer provide a broad base of skills and knowledge. Those skills and knowledge pair well with his background in managing people, facilities, and programs and serve him well as a Development Manager at Lullabot.
While the days of spending hour upon hour with code editors and debugging are behind him, Sean finds it personally and professionally rewarding to support individual project teams, the Front-end Developers (FrontBots), and assist in furthering the culture, impact, and awesomeness of Lullabot.
Prior to his tech career, Sean facilitated recreation programs for preschoolers, youth, and teens, managed community centers, and ran special events in California. One of the the highlights in Sean's Parks and Recreation career was bein in charge of the Hayward Battle of the Bands, which is the longest running Battle of the Bands in the USA.
In 2008, Sean become a full-time web developer... and he hasn't looked back since. By channeling his passion and diving head-first into web development projects, it wasn't long before Sean decided that he would focus his attention on an up-and-coming CMS called Drupal. His freelance business quickly grew into a multi-developer shop that created a wide range of Drupal websites for small-to-medium businesses, corporation multi-sites, entertainment sites and social platforms.
Sean began working with Lullabot in 2010 when he was asked to "tag in" on the WWE website. Since then he's worked on many projects including projects for Turner Broadcasting, Grammys, MSNBC and other Lullabot clients. Sean has presented sessions about theming and design at many Drupal events including BADCamp and Design4Drupal. He facilitates the North County Front-end Developers Meetup and often participates at North County Drupal User Group.