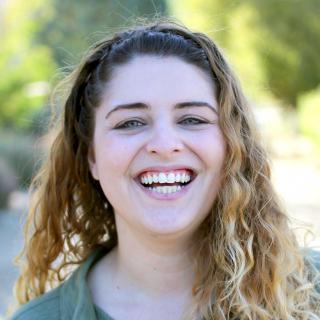 Helena is a Senior Front-end Developer who loves to learn. She started making websites for fun at 11 years old and has since found a way to turn her favorite hobby into her career. Helena loves building websites and is passionate about trying to make them accessible for everyone.
Helena's love for Drupal began after a visit to a local DrupalCamp. After a little taste of the thriving community and the powerful new CMS she'd gotten her hands on, she was hooked. Helena then found a job at a digital creative agency where she got to make Drupal sites all day long- both small and large-scale projects. Two years after attending her first DrupalCamp, she found herself standing up to present her own panel.
Helena graduated Magna Cum Laude from St. Petersburg College with a Bachelors degree in Technology Project Management. She calls sunny Orlando Florida home, where she lives very happily with her high school sweetheart, a small zoo, and a lovely garden. Outside of work, her hobbies include advocating for the developmentally disabled, reading about paleontology, and collecting fossils. She is also an avid gamer, and spends many happy hours slaying super mutants, dragons, and Imperials.