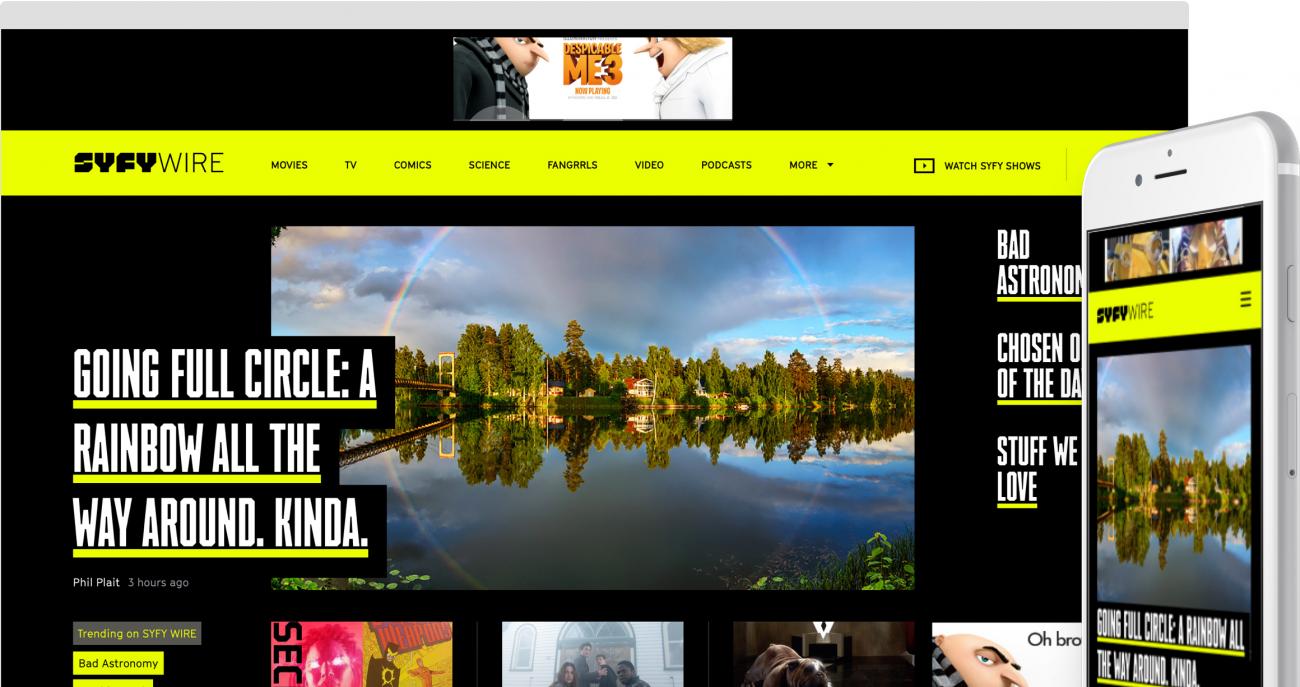 Redesigning Syfy.com for All Devices
While Syfy was busy creating compelling new worlds with their lineup of shows, their website was worlds behind. It was not responsive, not beautiful, and, in the words of Matthew Chiavelli, VP of Digital Media and Strategy, "put together with duct tape and baling wire". 
Our team was instrumental in translating a beautiful set of desktop mocks into a living, breathing, mobile-friendly website with a scalable video player that gives users a full cinematic experience on every device.
Science Fiction Fans Love Their Syfy
A couple of years after the newly redesigned Syfy.com was launched, the team was ready to expand its user-base. Science fiction fans used to flock to Syfy's Blastr.com for news and features, and to Syfy.com to learn about the network's TV shows and movies. We partnered with Syfy once again to successfully merge Blastr.com with Syfy.com to create SYFY WIRE, a web experience that allows fans to access all the content and shows they love in one place.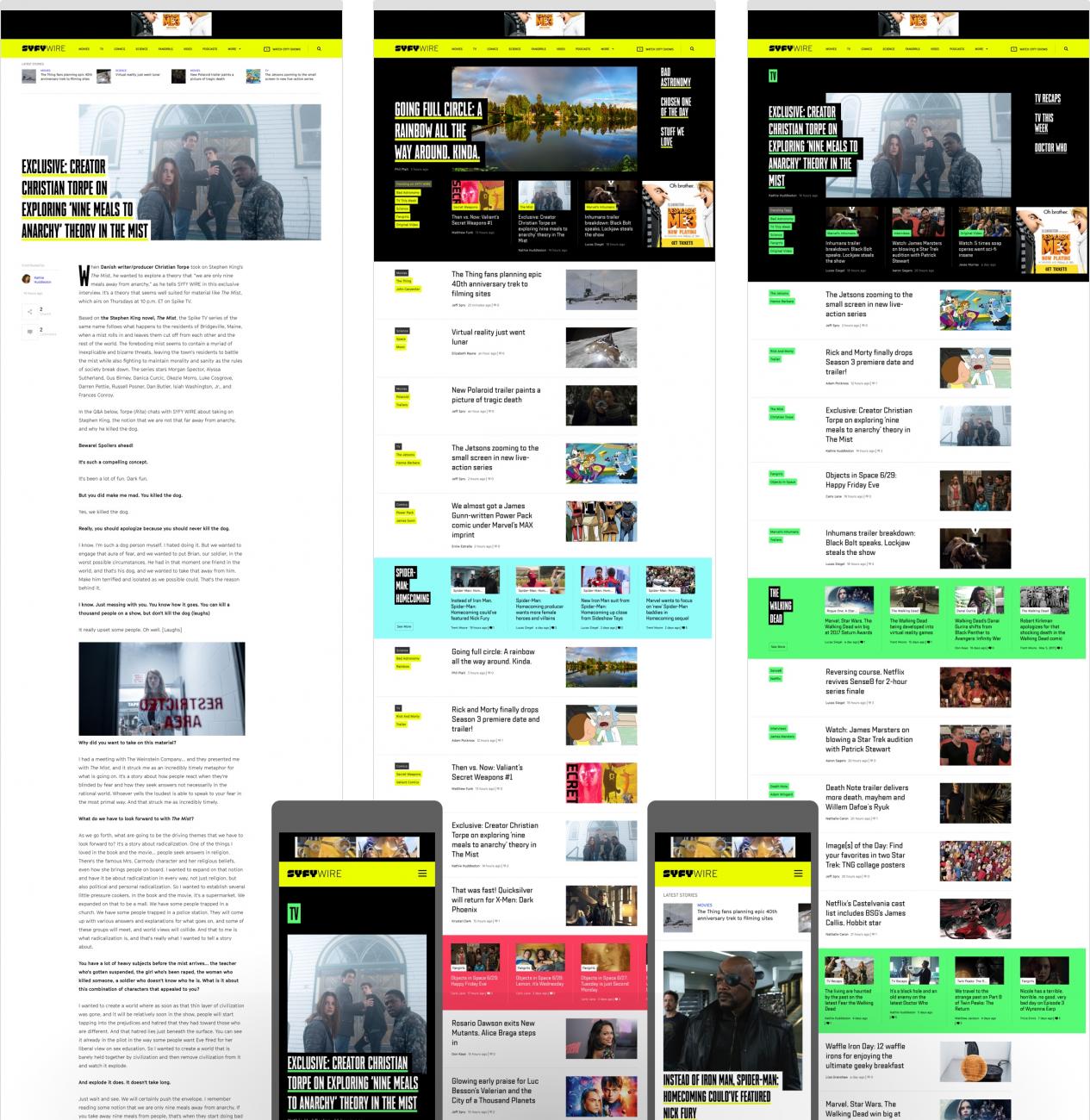 Merging Content from Two Drupal 7 Websites
Migrating data from Blastr.com to Syfy.com (both Drupal 7) provided an opportunity to refine and adjust the underlying content model to meet the needs of the client and their editorial team. We implemented several custom migration features that transformed years of published site content into a more streamlined format by merging content types, cleaning up old data, etc.
New Design for a Broader User-Base
We implemented a fresh new design for Syfy fans, bringing relevant shows and movies from the Syfy channel's lineup alongside vibrant articles written by former Blastr.com staff. By combining the content of both sites, it's now easier to expose show content on articles and to list relevant articles on various show pages.
Visitors Galore!
SYFY WIRE gave Syfy a much larger user-base with more relevant content, and traffic soared during ComicCon, exceeding Syfy's wildest predictions!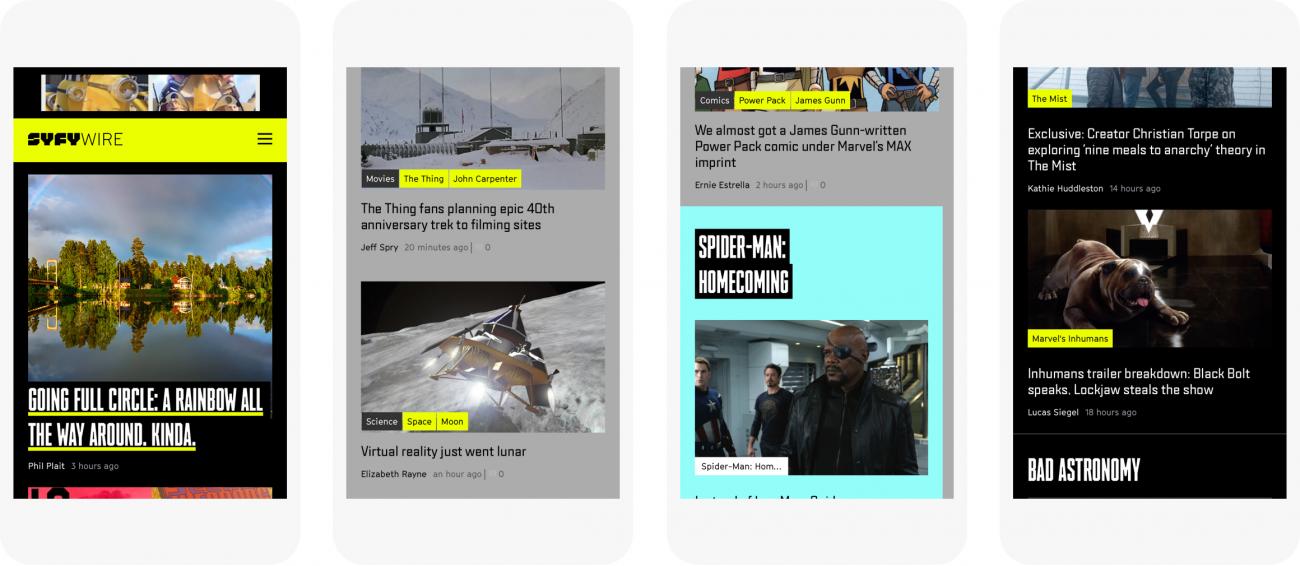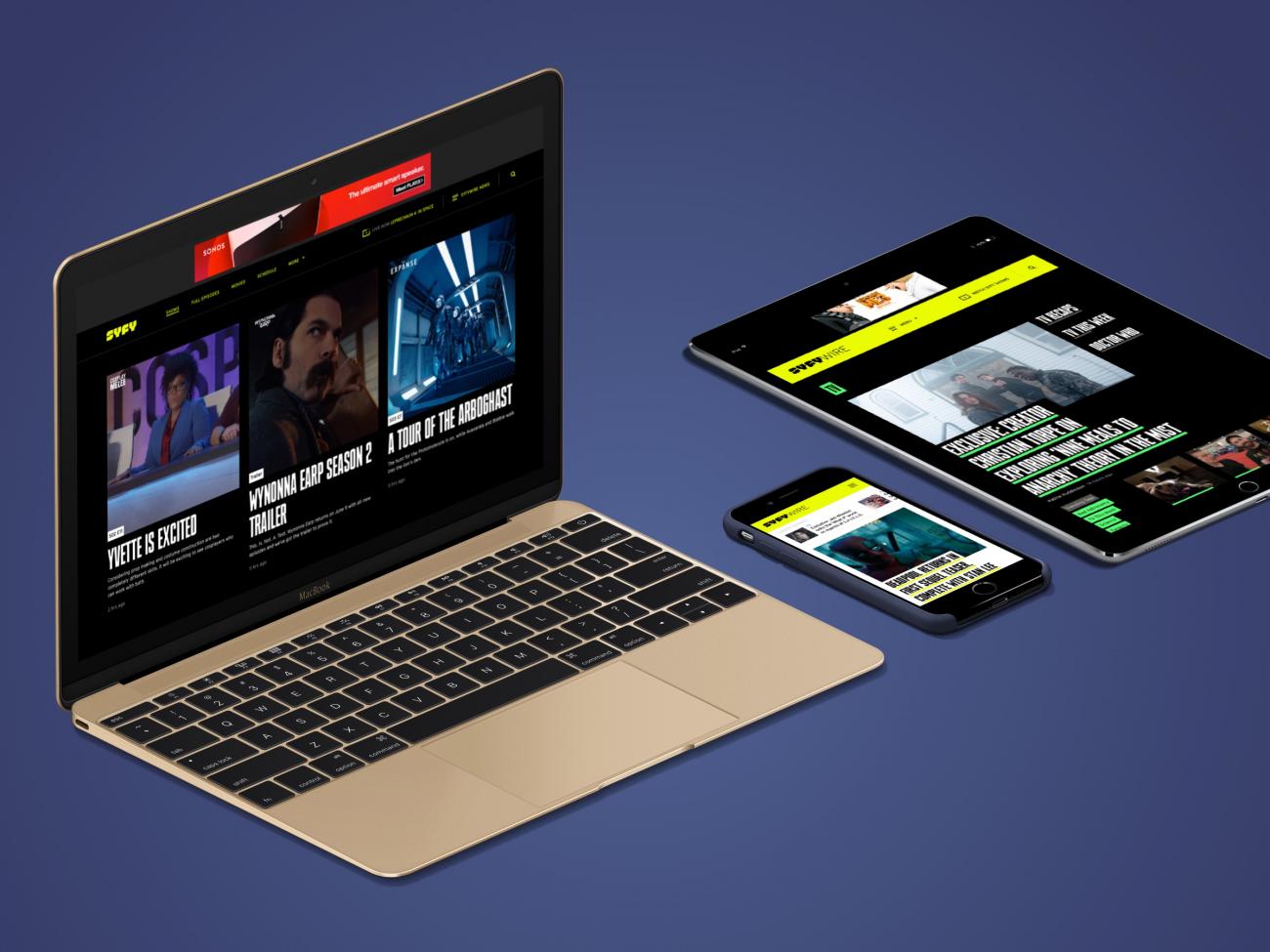 I think the new Syfy.com is one of the best television websites out there right now. It serves our content in a way that is unique to us. It makes it feel big and aspirational.
Matt Krueger, Senior Digital Creative Director, Syfy + Blastr