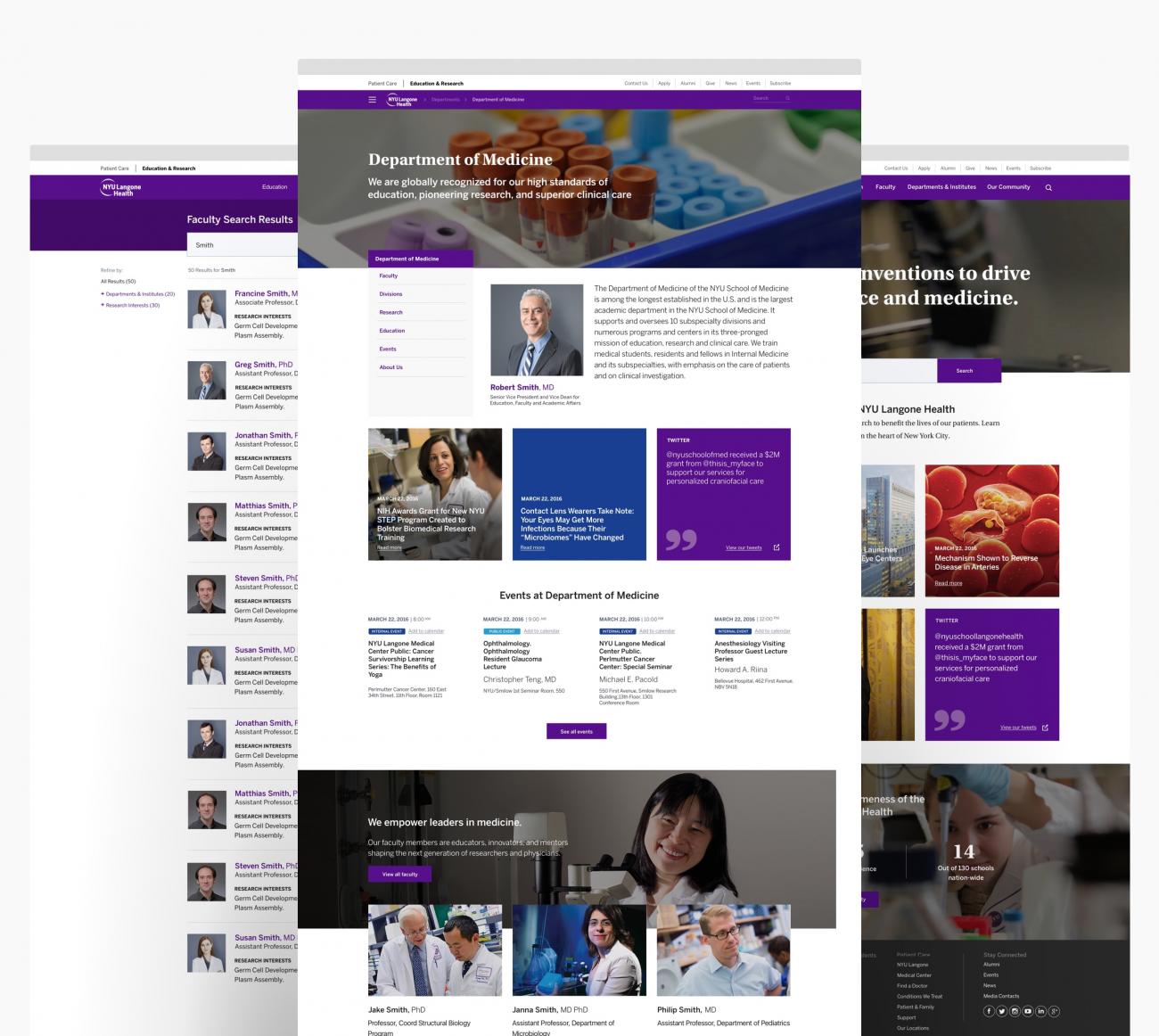 A sprawling network of departments, labs, and institutes
The NYU Langone's Digital Communications Team maintains over 250 websites comprised of their main .edu website, departments, labs, and institutes. They have various internal services accessed through APIs which centralize data such as faculty profiles or search results, for use across the School of Medicine. When it came time to overhaul their existing content management system, they looked to us and Drupal.
Seamless navigation across multiple sites
NYU Langone School of Medicine's site hierarchy is complex and made up of many interconnected parts. We worked with NYU Langone to design navigational solutions that meet the needs of the editorial team, simplified the user experience, and worked within the constraints imposed by deployment across multiple Drupal and non-Drupal environments.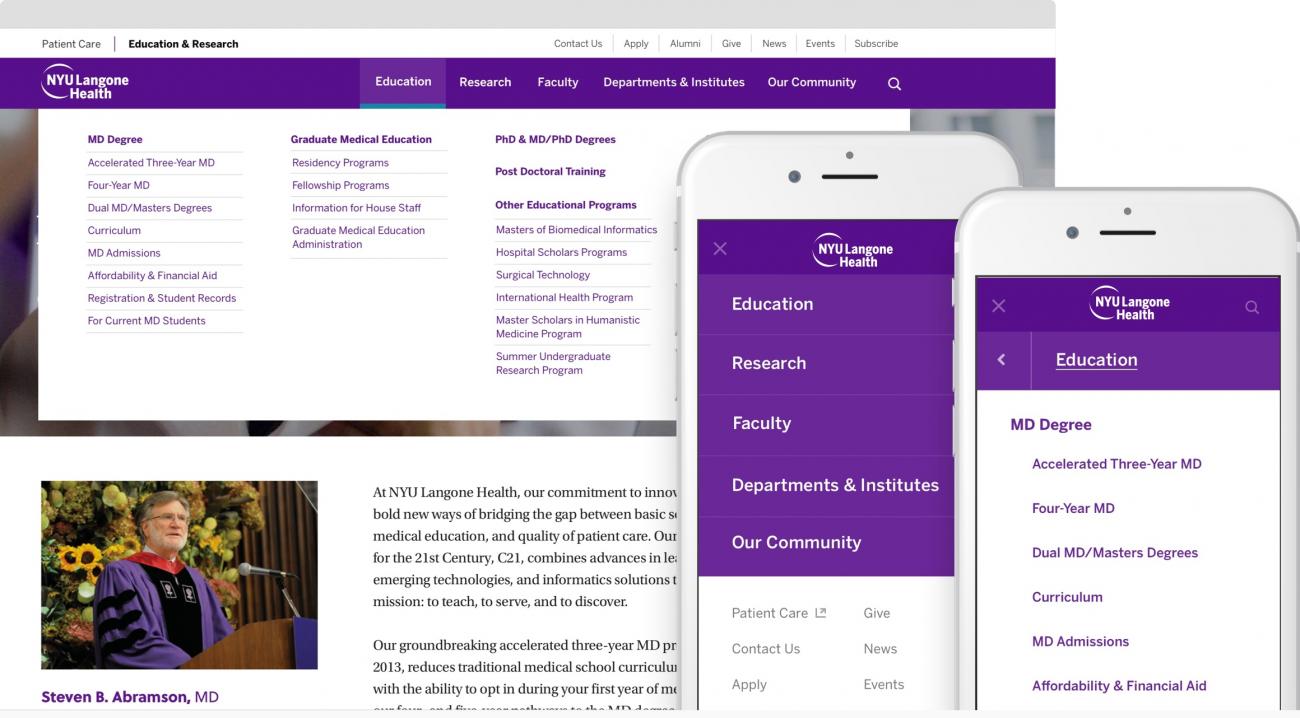 Component-based page construction
A single-page template would not serve the diverse content needs of their research and educational stakeholders. We envisioned and built a component-based solution, where editors could assemble the right mix of content, images, and video to tell the NYU Langone story and keep visitors moving through the site to find what they're looking for.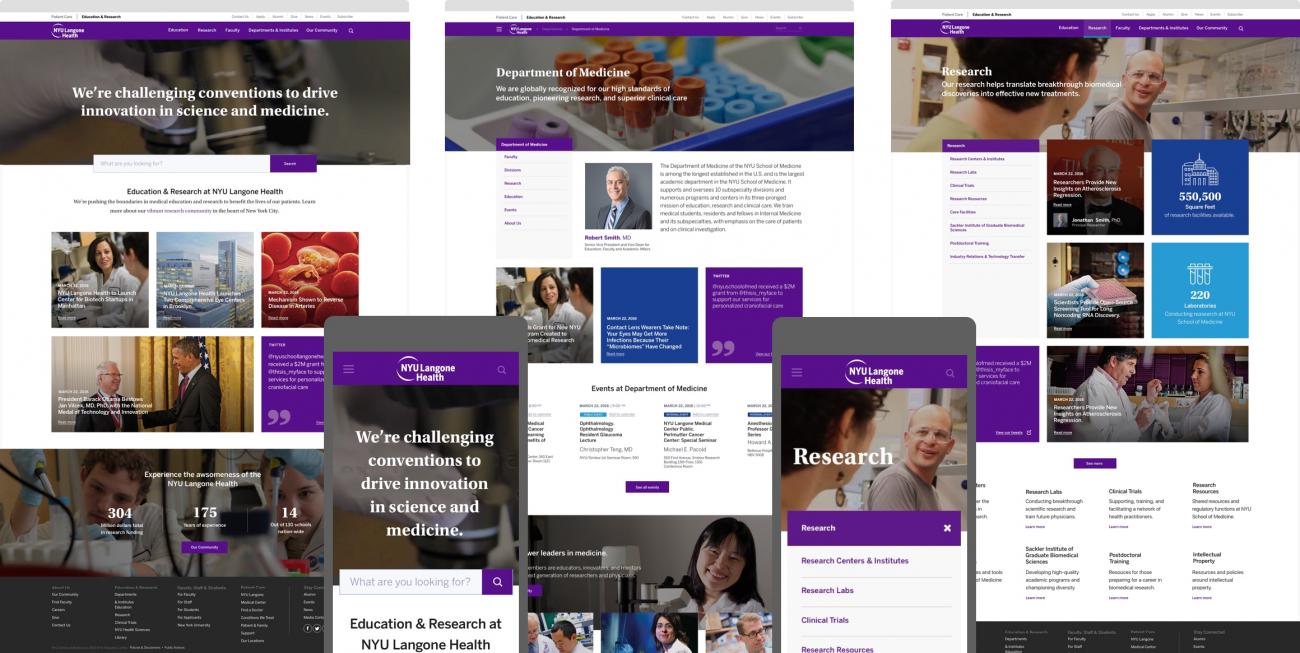 Enterprise-wide search integration
The NYU School of Medicine content and faculty profiles had very specific search needs. We worked with NYU Langone to take advantage of their custom search API to build several flavors of search experience used in specific areas of the site.