Increasing Traffic and Visitor Satisfaction for the Division of Apprentice Standards
View the site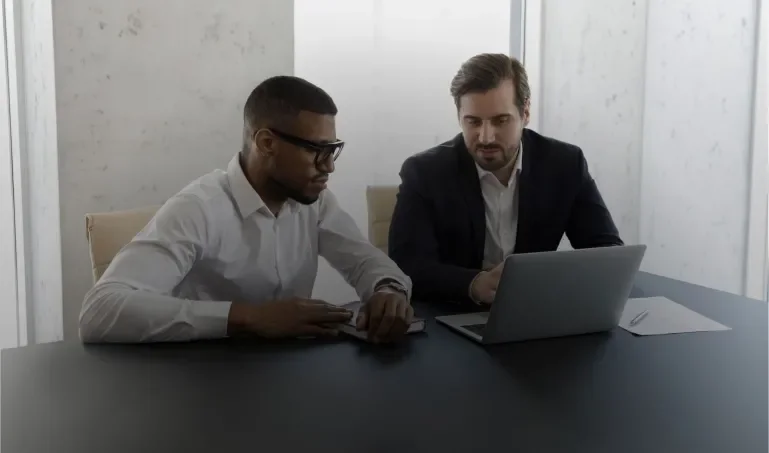 The state of Massachusetts' Division of Apprentice Standards (DAS) connects job seekers and companies to opportunities for career growth. 
The DAS's web content needed attention, in part, due to changes in the workforce during the Covid-19 pandemic. To help the DAS team, we strategized and structured their content and helped fill the gaps of missing information job seekers and companies needed.
Understanding the problem
We scheduled more than 20 interviews between job seekers, current apprentices, companies, and referring agencies in the state government. We learned the following:
The DAS is vital to the workforce.
Finding opportunities through the state website was difficult.
Clear instructions didn't exist either for apprenticeship applicants or for companies starting their own programs.
Content was outdated and difficult to find in some places.
Overwhelmingly, companies and agencies acknowledged the DAS's helpfulness but wished for the website to close the knowledge gap. 
Auditing the content
An inventory of the DAS web pages surfaced a lot of redundant, outdated, and trivial (ROT) content. Editors in government publish pages at breakneck speed, making it difficult to remember to update or archive them. The inventory provided an opportunity for the DAS team to review all pages and assets to identify any that needed archiving or updating.
Filling the gaps
During the audit and interviews, we discovered content gaps that left apprentices and companies without crucial information specific to each group. To remedy this, we used a content matrix built from the inventory to identify, line by line, new pages to create and, in some cases, pages to combine. It also included owners, reviewers, draft links, and review dates to ensure project accountability. 
The matrix enabled the identification of old, outdated, and often complex content that we prioritized for updates. Additionally, it served as a map to simplify navigation for all audiences, helping job seekers and companies find what they need to take the next logical step. This document was critical to our work, but it's also something the DAS uses as an ongoing governance tool.
Engaging technology
Mass.gov is a Drupal site with built-in features the DAS didn't know were available. For example, uploaded CSV files are filterable and sortable on the website, making it easier for job seekers and companies to navigate the information from a spreadsheet without downloading it. Squeezing additional return on investment (ROI) out of existing technology means the DAS can track more results and more feedback to make positive changes in the future.
The results
The DAS has seen measurable increases in visitor satisfaction. Through Mass.gov's feedback system, the number of positive responses, where visitors say they found what they needed, has increased by over 250%.
The DAS homepage, a navigation starting point for many people, has doubled its page visits. Traffic on the page for companies creating an apprenticeship program has also doubled, and its bounce rate fell by 50%.
Overall, traffic increased, many pages have seen decreased exit rates and more visitors are traveling between related content.
The DAS also met its goal to attract more job seekers. The new "Find an Apprenticeship" page has attracted many visitors, 31% of which had not previously visited DAS pages.
Project credits
The following people contributed to the success of this project.
Andrew Berry

Director of Technology

Erin Schroeder

Senior Content Strategist

Greg Dunlap

Director of Strategy

Marissa Epstein

Senior UX Strategist
Anchor to move to the services section
Services
We provided the following kinds of services to help this project succeed.
Digital & Content Strategy

User & Market Research