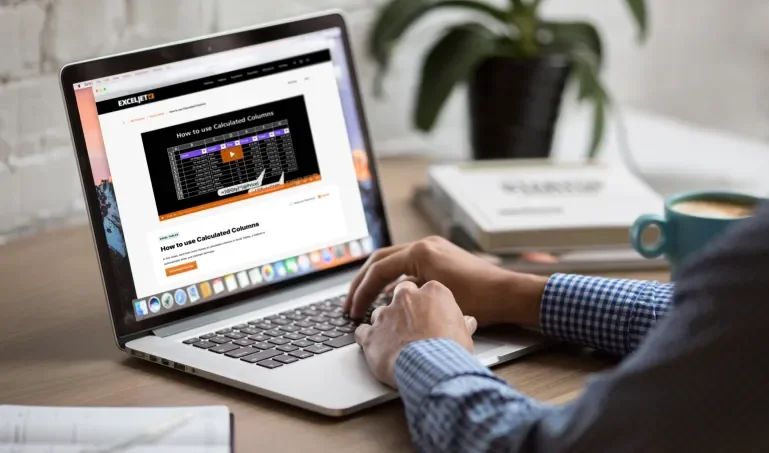 Exceljet provides resources, tutorials, and worksheets for learning Microsoft Excel. They publish complimentary reference materials and sell ad-free course subscriptions for users who want more in-depth, guided learning.
We moved Exceljet from Drupal 7 to Backdrop and created a modern, streamlined theme to improve the user experience. In the process, we boosted the site's performance and simplified the code to make future maintenance easier.
Getting off Drupal 7 without a migration
Since Exceljet is a small business, migrating to a newer version of Drupal didn't make financial sense due to the costs involved. Backdrop CMS provided the perfect solution for their needs. With Backdrop, re-using custom and contributed modules is possible without significant rewrites. By running a built-in script, we moved content and users to Backdrop.
Upgrading to Backdrop immediately improved the user interface and overall site performance. The new website is 30% faster without server upgrades or performance tuning.
Using Backdrop felt familiar to Exceljet's veteran Drupal users, who didn't require any training. They now have the best of what Drupal 7 offers, combined with improvements and best practices.
A simplified setup for e-commerce
We moved the e-commerce checkout process and customer data to Stripe to reduce liability and simplify the site architecture. This also gave Exceljet access to Apple Pay and Google Pay. Users can easily purchase videos and bundles and access digital content. This checkout experience required minimal development and will be easy to maintain in the future.
Improved user experience for paying subscribers
The new custom theme gives users a better experience as they go through video tutorials. They can see which videos they have previously viewed on course outlines and lesson pages, and a dedicated "Watch Videos" page gives them a snapshot of their past activity.
Additionally, paid subscribers can now save videos to their watchlist. These bookmarks have an editable dedicated page but are also tagged for every other context where the user can see a video.
We also streamlined the navigation so everything is simpler to find, resulting in more sales, happier customers, and fewer support requests.
The new website offers all the benefits we had with Drupal 7, along with several thoughtful upgrades and improvements. We can edit articles faster, and because we maintain thousands of pages on our site, this is a significant improvement.
Project credits
The following people contributed to the success of this project.
David Burns

Director of Support & Maintenance

Laura Donelan

Technical Project Manager

Nate Lampton

Senior Technical Architect

Pauline Judge

Front-end Developer

Stephanie Ganzer

Senior UI Designer
Anchor to move to the services section
Services
We provided the following kinds of services to help this project succeed.
Accessibility

Commerce

Data Migration

Deployment

Front-end Development

JavaScript

Mobile

Performance and Scalability

Search

User Management