Creating a Donation Hub for a Community of Hospitals and Clinics
View the site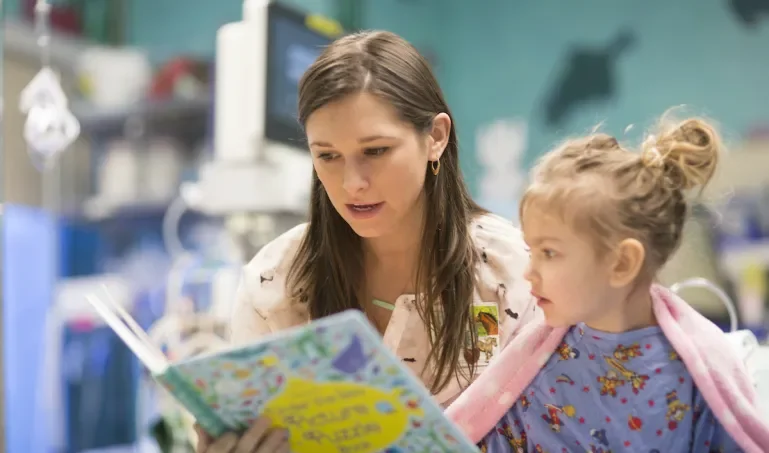 Dartmouth Health is a system of community hospitals, clinics, and healthcare services across New Hampshire and Vermont. Dartmouth Health includes New Hampshire's only academic medical center and Dartmouth Cancer Center, one of only 54 NCI-designated Comprehensive Care Centers in the nation. To help fund research, education, and life-saving care, they accept donations through their network of websites. 
However, this giving experience was confusing for their donors. It spread across several websites and multiple online donation forms, making it difficult to find the right donation opportunity. For the Medical & Healthcare Advancement and Communications & Marketing offices, managing and organizing the complexities of multiple websites and forms was a time-consuming exercise.
We partnered with Dartmouth Health to design and build a new giving site that functions as a hub for giving opportunities related to Dartmouth Hitchcock Medical Center and Dartmouth Hitchcock Clinics. The site reduces the number of forms and presents donors with clear paths to the causes they care about and highlights stories of how their gifts make a real-world impact.
Building a human connection
Donations are spurred by human connection. For Dartmouth Health, that means stories about real people whose lives are improved or saved by the network's research and care. Stories need to connect to donation funds, and donation funds need to connect back to stories. We interviewed more than a dozen stakeholders across Dartmouth Health, both within the advancement office and the gift officers who work with donors every day. This research helped us identify existing pain points, key requirements and concerns, and how to best drive donor engagement.
A potential donor should be able to read inspiring stories and find the correct donation form without help from the donation development team. We quickly realized that potential donors often didn't know the name of the fund they wanted to support or even the entity they wanted to give to.
For example, they may have had a loved one who survived cancer due to the care they received from the cancer center. What they cared about was the "cause" of cancer; the research and patient care are provided by the Dartmouth Cancer Center. These causes and the people who care about them became the center of our strategy, driving user personas and journeys, a data model, designs, and an ideal workflow.
Designing with the grain
The new donation website was designed, developed, and launched in a very short timeframe, made possible by a small, cross-functional team of strategists, designers, and developers. We needed to find the best intersection of custom design with functionality included in Drupal to accomplish this.
Since our small team represented decades of combined Drupal experience, we were able to design with the grain of out-of-the-box Drupal functionality, avoiding custom development while accomplishing Dartmouth Health's goals and requirements.
We helped the team at Dartmouth Health plan for the content of each new page, providing templates for writing and a comprehensive content matrix to guide the mapping of content from other sites. In the end, we created a brand new website that provides a great experience for donors while remaining maintainable for the Medical & Healthcare Advancement and Communication & Marketing teams, and we launched it in time for their annual giving campaign.
Project credits
The following people contributed to the success of this project.
Cristina Chumillas

Senior Front-end Developer

Erin Schroeder

Senior Content Strategist

Jared Ponchot

CCO

Kat Shaw

Lead Engineer

Matthew Tift

Lead Engineer

Sydney Barnes

Senior UI Designer

Jerad Bitner

Former Senior Technical Project Manager
Anchor to move to the services section
Services
We provided the following kinds of services to help this project succeed.
Accessibility

Digital & Content Strategy

Drupal Development

Front-end Development

UX & Design