American Booksellers Association
Creating the Next Platform as a Service for Hundreds of Independent Bookstores
View the site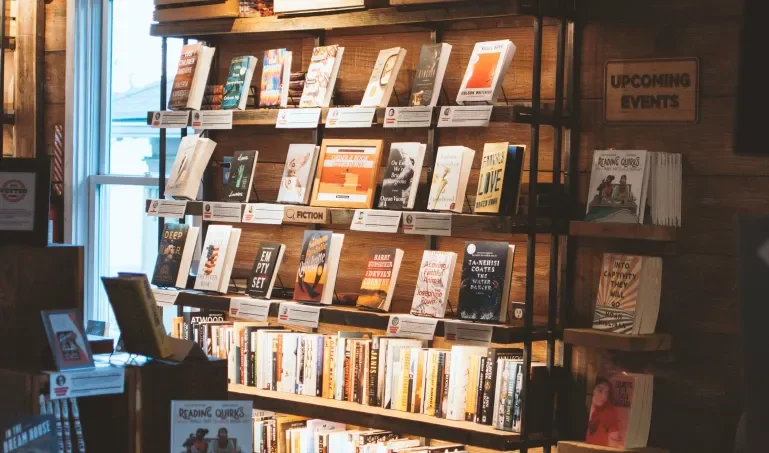 The American Booksellers Association (ABA) has supported the success of independent bookstores for over 100 years. To help their members compete online, ABA offered IndieCommerce 1.0, a customizable e-commerce solution designed and built for independent booksellers. The IndieCommerce platform served 23 million unique visitors and processed over $110 million in online purchases, but it began to show its age. 
With the ABA team, we created IndieCommerce 2.0, a full-featured alternative to platforms like Shopify and BigCommerce. As a result, ABA's members now benefit from out-of-the-box e-commerce sites with improved performance, integration with external services, simplified administration, greater accessibility, and full PCI compliance.
Reducing the time and work required to get to the first sale
Setting up customers on IndieCommerce 1.0 involved several hours on the phone with ABA support staff. To simplify the onboarding experience, we conducted stakeholder interviews and user research to design and implement an easy-to-follow process for bookstore owners that includes:
An onboarding tour for new installations that highlights the most critical administration features
A clear configuration task list showing the remaining steps required for launch
Sensible defaults for the website design and the site architecture
A shared promotion and image library to help populate the home page quickly
These improvements empower bookstore owners to take control of their launch dates, reducing the onboarding time from a couple of months to a couple of weeks.
More features, fewer maintenance headaches
With IndieCommerce 1.0, every website was an individual instance of Drupal with different modules and configurations, which increased maintenance time and reduced the number of new features that ABA could release. They also couldn't deploy new features to their customers automatically.
We unified the new version into a single product that gives bookstores flexibility but with guardrails to protect the integrity of the design and keep performance high. We also created a DevOps workflow that makes it easy for ABA to develop sites and deploy code updates to the entire network. Every code update goes through extensive automated testing, reducing the risk of errors and time spent deploying new releases. ABA's team can now focus on adding new features and improving the IndieCommerce 2.0 product.
Helping independent bookstores compete with giants
To compete with some of the largest companies on the web, independent bookstores need a platform with all of the e-commerce features people have come to expect: simple checkout, promotions, wishlists, inventory status, integration with third-party services, gift cards, and more.
Using ABA's book data system, even the smallest independent bookstore can have a virtual inventory filled with millions of books. Search results are now populated from the bookstore's inventory and ABA's book database, allowing bookstores to sell almost any book without keeping physical stock. This is a feature that other popular e-commerce platforms cannot offer.
A streamlined UX designed for booksellers, not web developers
We went through several iterations of testing to improve the usability of the admin interface, which resulted in the following:
A responsive admin dashboard highlighting only the functionality relevant to the day-to-day operation of the store
Dynamic help and visual hints on content forms, so editors know exactly how their content and promotions will be displayed
Customized configuration pages, coupled with more granular permissions, expose necessary options to store owners without overwhelming them
The UX is now cleaner for customers and for those creating content and managing the online store. Bookstores spend less time figuring out how to use their own website and more time focused on growing sales, fulfilling customer orders, and putting their best digital face forward.
Project credits
The following people contributed to the success of this project.
Adam Varn

Senior Front-end Developer

Albert Hughes

Technical Project Manager

Andrew Berry

Director of Technology

Cristina Chumillas

Senior Front-end Developer

Eduardo Telaya

Senior Developer

Ezequiel "Zequi" Vázquez

Senior Developer

Matt Kleve

Senior Developer

Pablo López Escobés

Developer

Pauline Judge

Front-end Developer

Sally Young

Senior DevOps Engineer

Megh Plunkett

Senior content strategist
Anchor to move to the services section
Services
We provided the following kinds of services to help this project succeed.
Digital & Content Strategy

Drupal Development

Drupal Site Building

JavaScript

Technical Architecture

User & Market Research

UX & Design