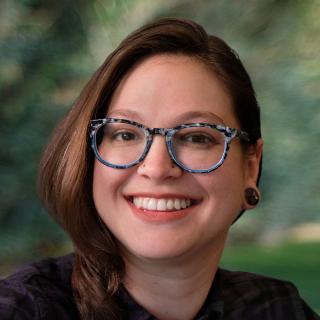 Marissa has been drinking the design Kool-Aid ever since she was a kid in sunny south Florida. She started her design career in high school, followed by a Bachelors in Graphic Design (and a minor in Psychology) through the University of Cincinnati's design and co-op program.
Her work has run the gamut, from packaging big brands like Wrigley and Kraft (Macaroni & Cheese) to creating thoughtful websites and experiences for lean startups. Marissa brings a passion for responsive design systems and obsessive attention to detail to every project. Before joining the Lullabot team, Marissa wore many hats as an Art Director for an interactive creative agency: ideation, marketing, branding, information architecture, UI/UX design, managing a design team, and project management.
Within Lullabot, Marissa has contributed to user experience, design, and content strategy projects for such clients as Georgia.Gov, Harvard Library, Pantheon, Angie's List, and the Grammys. She also balances supporting the Design & Strategy team's internal projects like creating content, improving design processes, and organizing work towards other team goals. Marissa is a Certified Professional in Accessibility Core Competency (CPACC).
Marissa currently resides in a Cape Cod home in Providence, RI, with her partner, Nick, and her humongous dog, Elwood. Besides embarking on adventures in her tiny city (probably in the pursuit of good food), Marissa can be found at design events, concerts, reading non-fiction, and collecting toys.