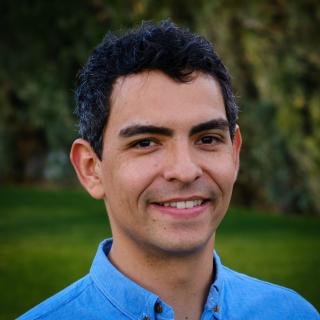 Young Juampy, though lazy in school, could often be found playing golf. Even though he was good at the sport, he wasn't in love with it. However, Juampy found a love--for coding--when he started his Computer Engineering & Information Systems Degree at the Universidad Pontificia Comillas in Madrid. For the first time he was eager to go to classes, get good grades, and help his classmates understand the hardest topics.
So Juampy found his passion in coding. He says, "When you do the stuff that you love, it's like your body and your brain give 100%. They want to help you. You feel that you have more energy, attention and joy than when doing anything else. It's addictive."
With Lullabot, Juampy has been instrumental in key projects such as MSNBC's relaunch. He also helped build a set of Drupal modules for use by various Turner Broadcasting brands. On top of coding, he loves optimizing development workflows, which involves implementing practices like peer reviewing, coding standards and Continuous Integration. He is also a prolific writer, with two books under his belt: Drush User's Guide and Drush for Developers, not to mention numerous articles.
Aside from technology, Juampy enjoys playing squash and the handpan. He lives in Spain, near the mountains of Madrid.