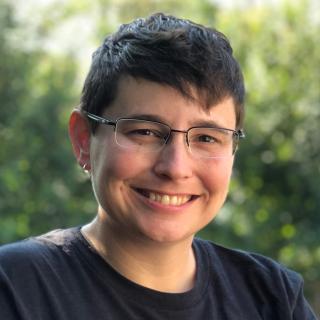 April started her career as a graphic/web designer at a small agency and Asheville-Buncombe Technical (A-B Tech), a regional community college. While evaluating CMS solutions at A-B Tech, she discovered Drupal and shifted her focus to back-end web development. In 2012, she joined the National Climate Assessment Technical Support Unit as a back-end Drupal developer. 
Since then, April has built websites for the United States Global Change Research Program (USGCRP), the 2014 National Climate Assessment website, and the 2016 Climate and Health Assessment website released by The White House. Her work included a review and comment system and contribution system to collect comments and contributions for reports and assessments. Her work earned her a Special Service Award from NOAA's National Climatic Data Center and a Certificate of Appreciation from the U.S. Department of State. Following these achievements, April decided to try her hand at agency work as a Senior Drupal Developer and then Lead Drupal Architect at Mediacurrent. While there, she worked on travel-related websites while gaining valuable experience in Drupal 8, localization, and translation.
April earned a B.A. in Multimedia Arts and Sciences from UNC Asheville, and has been lead organizer of Drupal Camp Asheville since 2015. It's no surprise that April is very passionate about community building, but she also loves collecting LEGOs and old cameras, is an avid podcast and audiobook listener, and is a runner and sports enthusiast - especially basketball.