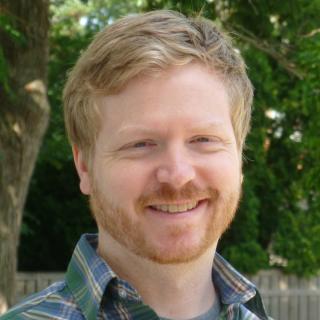 Adrian Young became fascinated with computers at an early age when his parents brought home a Commodore 64 and he began writing programs using Basic and Logo. A bit later, he began maintaining and customizing bulletin board systems and experimenting with digital art.
These experiences, coupled with a life-long interest in drawing and design, led him to choose architecture as his college major (think bricks, not bytes) as a way to combine technical and aesthetic thinking in a single pursuit.
Following his undergraduate work, Adrian spent a few years working in architecture firms, designing in CAD, building 3D models and creating digital renderings. Along the way, he was asked to create websites and provide IT support in addition to his architectural duties. Eventually he began to feel that working entirely in the digital realm might be more to his liking, and started pursuing web development—first as a hobby, and later full-time.
Adrian began tinkering with Drupal sometime in 2009, and has been developing with it exclusively since 2010. He remains very appreciative of the Drupal community, and loves the opportunities for both creative and technical work in his chosen profession.
Adrian joins Lullabot following stints building Drupal sites for public universities, major recording artists and top-tier retailers. He also enjoys music, books, art and design, and spending time with his wife and two young children.