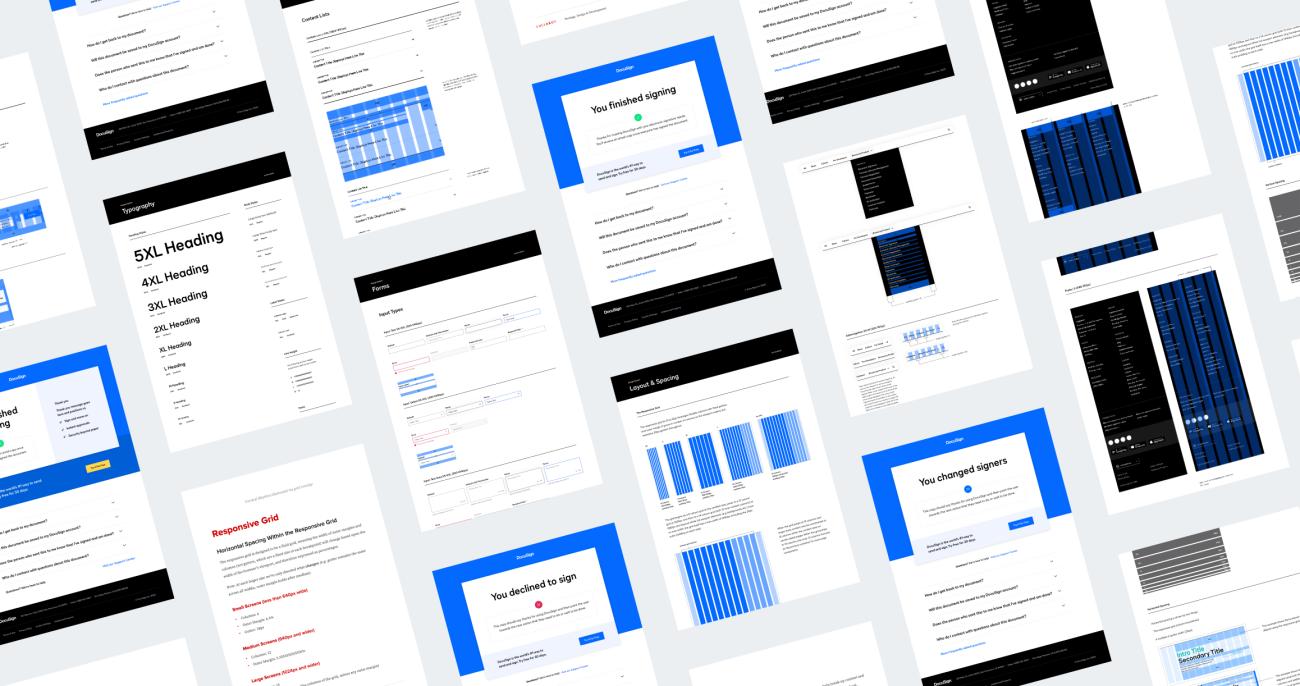 Balancing User Needs and Business Goals
To ensure a design that was desirable for DocuSign's customers and viable for the business, we worked closely with DocuSign to evaluate current user behavior and page performance. We conducted workshops where we modeled the presentation layer for each variation of the post-sign landing page, prioritizing user needs, business goals, and other requirements. This provided a blueprint for designing multiple approaches for testing in the wild with real users.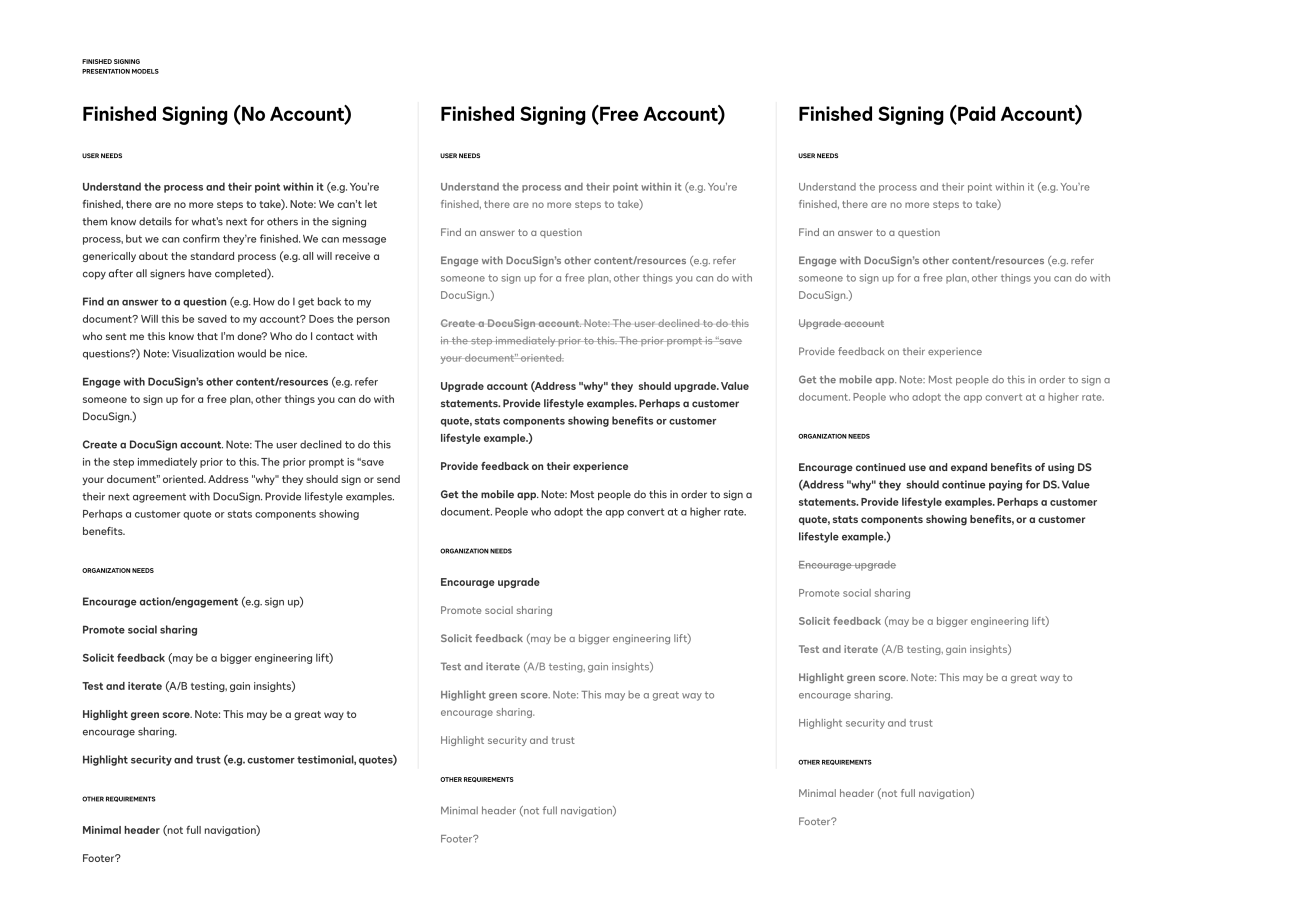 Bridging Product & Marketing Design Systems
Prior to beginning the redesign of the post-sign landing page, our team was already working closely with other design and development teams at DocuSign to redesign their primary marketing site: DocuSign.com. 
The emerging design system for the marketing site informed the design system for the post-sign landing page. Users needed to feel like the post-sign landing page was a final step in the product flow while shifting them into the marketing site. Building this bridge, with the balancing act it required, was key to a successful design.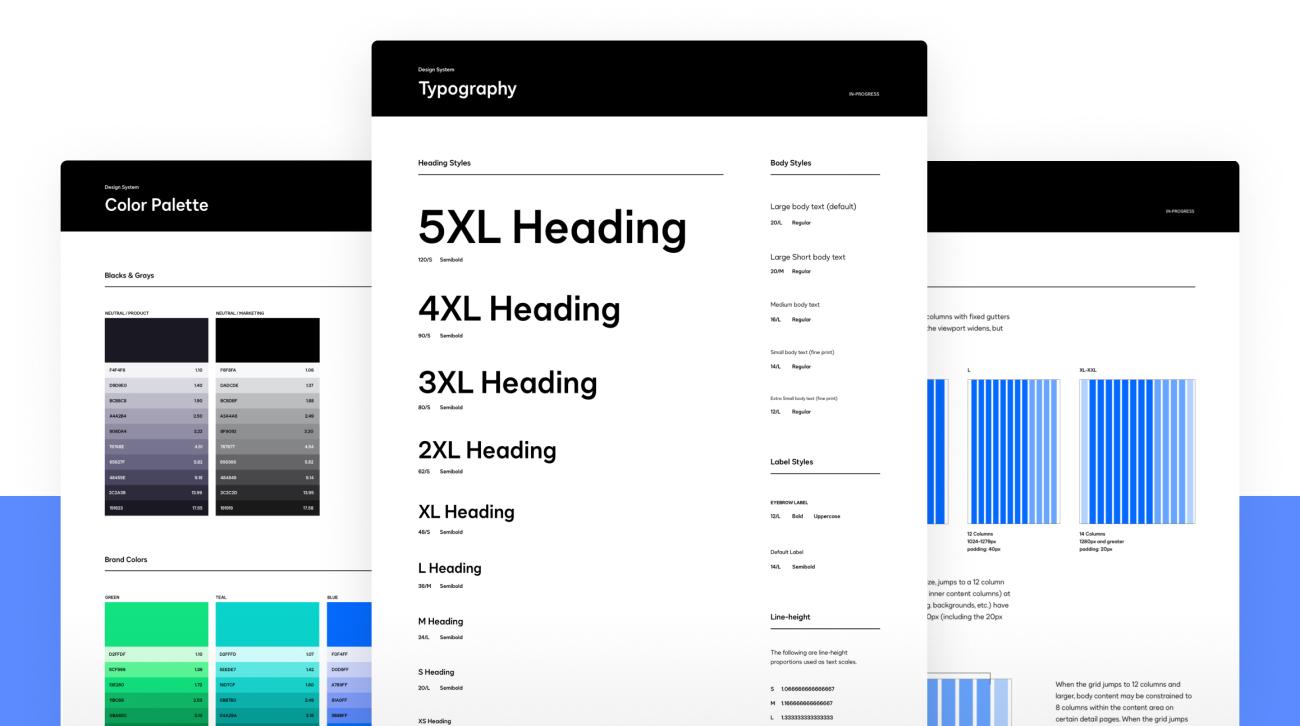 A Redesign That Performs
In the end, we produced multiple design options for each version of the new post-sign landing page. This empowered the DocuSign team to run live tests with real site users and arrive at the best-performing design. 
Based on the performance, feedback has been extremely positive. We're extremely proud of what we accomplished with the DocuSign team.