Wow! What a Year!
As we throw away the empty champagne bottles and start retraining ourselves to write a different year on our checks, it's always a good time reflect upon the past year. 2014 was Lullabot's 9th year in business and it was our biggest year ever. We contributed to projects for MSNBC, Pac-12, NBC.com, Bravo TV, Saturday Night Live, Tesla Motors, NAMM, CNBC, Hotwire, Harvard University, American Booksellers Association, Intel, Comcast, GE, Qualcomm, and Teach For America, amongst others.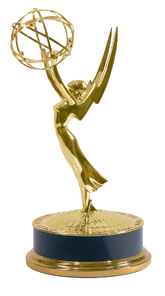 Our project with The Tonight Show Starring Jimmy Fallon won a Creative Arts Emmy for Outstanding Interactive Program.
Next month's GRAMMY night will mark Lullabot's 5th year as part of GRAMMY.com. Over the years, we have been responsible for development and site performance. This year, however, Lullabot's design team takes charge of the GRAMMYs' site design and UX. It's been really rewarding to work with the Recording Academy for so many years on such a high-profile project.
2014 saw the the Lullabot team grow from 43 people to 60 full-time employees. This year's annual Team Retreat was held in Palm Springs, CA amongst the cacti and sunshine. We hiked and we swam. We ate great food. We talked about our work and our personal lives. Most of all, we continued to build the relationships which allow us to be efficient and happy with our work.
Drupalize.Me continues to bring expert Drupal training to a larger and larger group of people. Membership is at an all-time high. We now have a team of 7 full-time employees cranking out new content every week. The Drupalize.Me Podcast continues to flourish with new episodes every two weeks. If you're interested in Drupal, be sure to listen to the podcast. And if you're looking to become a Drupal ninja, a Drupalize.Me membership will put you on that path.
Overall, things are great at Lullabot. We're not the biggest company in the Drupal ecosystem. Yet, I'm continually amazed at the talent level of the team that we've gathered. And we continue to grow our expertise into new areas. Perhaps most importantly, our clients are thrilled with our work. They respect us. We're able to build relationships. We're able to build trust. They ask us back to work on project after project. And as we continue to grow, we're able to take on wider aspects of these projects.
So here's to 2015! If the past 9 years are any indication, it should be fun and exciting, full of opportunity and great people, and bigger and better than we'd ever imagined.