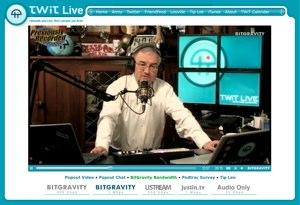 Angie "Webchick" Byron and I will be heading up the TWiT Cottage in Petaluma, CA to do an interview with Leo Laporte on TWiT Live. We'll be talking about... you guessed it... Drupal!
Lullabot helped Leo to get up and running with Drupal on twit.tv back in 2007 and he's been a big proponent of Drupal ever since.
Tune in to the TWiT Live video stream at 12:30pm Pacific time (3:30pm Eastern) tomorrow, April 14th. You can also click the chat room link below the video to participate and send us questions.
Think you might forget? Follow Lullabot on Twitter. We'll send out some tweets to remind you just before we go on.